Tours & Activities
Pha Tad Ke Botanical Garden offers a collection of tours, workshops and activities for visitors ! Every day free activities can be enjoyed in the garden. When visiting the garden, be sure to ask the staff about these fun free activities. We also offer additional tours and workshops. Below is a list of our offerings:
Garden Excursion
Our general excursion is designed with great flexibility to cater to any schedule or personal taste. The garden excursion starts with a leisurely 15-minute boat ride down the Mekong. Once you enter the garden the itinerary is entirely up to you. Enjoy the picturesque gardens, join in a free activity, hike to the Buddha cave, read a book by the Mekong, sip a tea by the lotus pond, or shop in our social responsible gift shop. We want you to enjoy the gardens as much as us.
To book a garden excursion please contact: bookings@pha-tad-ke.com
Botanical Drawing Workshop by Magda Korotynska
Available 15 October 2017 till end January 2018

Turn your visit to PTK into a creative experience with watercolours, under the professional guidance of our resident professional botanical illustrator/artist Magda Korotynska. Boat departure from our in-town reception at 9am. After the workshop and lunch you are free to spend the rest of your time in the garden and take any of our return boats (last one 5.30pm). Numbers are limited so you can be sure of individual attention, and Boat, tea break, lunch and materials are all included.
About the artist – Magda Korotynska
Magda Korotynska is an artist/illustrator with a master's degree from the Academy of Fine Arts in Warsaw, Poland. After moving to Sweden in 1982 she continued her work on a freelance basis with numerous different projects, such as illustrations for children's books, educational materials, fact books, advertising and magazines.She participated in many group and individual exhibitions in Sweden, Poland and Germany. For a number of years she painted botanical illustrations for the National Key, which had the ambition to present Sweden's entire flora and fauna in book form in about 100 books ! During 2015-2017 she spent several months in Laos working on illustrations for two children's books written by Melody Kemp: "Big T's song" and "Surfing the hills".
From 9am to 1:30pm (2,5hrs instruction, 1hr lunch) $100pax (min 4 / max 10 people)
One-Hour Workshops

Traditional Lao Bouquet Making/Baci
Lao people use flowers in many different ceremonies and they all have their own symbolic meanings. Learn more about this rich heritage and create a small bouquet with banana leaves and local flowers.
Forest Foods
Lao people rely on forest foods for a large part of their diet. On this enjoyable walk with one of our local experts you will learn about several fruits and herbs found at PTK. And who knows, you might even be lucky enough to have a taste !
Medicinal Plants
Since very early times, plants have helped humans in maintaining their health. Join this workshop for an insight on the traditional healing systems of the different ethnic groups, especially the practices of the Hmong. Learn about the many plants used in Laos to treat all kinds of illnesses and ailments.
Pha Tad Ke Mountain Trek
For the Pha Tad Ke Mountain Trek, the boat departs our downtown reception at 9am. Enjoy a leisurely boat trip of approximately 15 minutes down the Mekong River. Upon arrival join the staff in the reception area for a welcome presentation. After a short preparation for the hike, the tour will start ascending the mountain. The hike boasts stunning views of the Mekong and a visit to the Pha Tad Ke Cave. Take in the views from the top and enjoy a picnic lunch. The descent is on the opposite side of the mountain, offering different but similarly stunning views. Return to the garden and enjoy a refreshing complimentary ice tea. Afterwards you are free to stroll the gardens or return to town at your leisure.
Minimum 2 / maximum 10 people.
To book the Pha Tad Ke mountain trek contact:
bookings@pha-tad-ke.com
Botanical Field Trip on the Mekong
This tour starts at 9:00am, where you will meet our trained Botanist at the Pha Tad Ke downtown reception. There you will prepare for your trip before the boat departs at 9:30am. Once the boat launches you will head downstream and stop off at multiple destinations to learn about Lao botany. A beautiful picnic lunch will be enjoyed in the shade at mid-day. After lunch the boat will return up stream to Pha Tad Ke Botanical Garden. Upon arriving at Pha Tad Ke you will be presented with a refreshing glass of ice tea. To finish the tour enjoy a walk around Pha Tad Ke at your leisure, with the opportunity to identifying plants, you may have seen earlier in the day, before heading back to Luang Prabang.
Minimum 2 / maximum 6 people.
To book the Pha Tad Ke botanical field trip please contact: bookings@pha-tad-ke.com.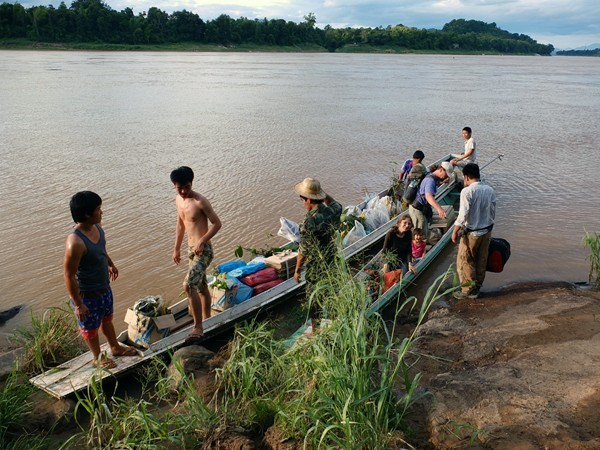 Photography Workshop
For the Photography workshop the boat departs at 7:00am from Pha Tad Ke downtown reception to catch the morning light. Enjoy a leisurely boat trip of approximately 15 minutes down the Mekong River. Once you arrive at Pha Tad Ke Botanical Garden join the lead photographer in landscape photographs of the garden uninhibited by other guest. As other guest start to arrive the photographer will turn away from landscape photography and work on other techniques and photography styles. Enjoy a delicious set lunch, before finishing the tour with a stroll of the garden at your leisure.
Minimum 2 / maximum 10 people.
To book the photography workshop please contact: bookings@pha-tad-ke.com.
---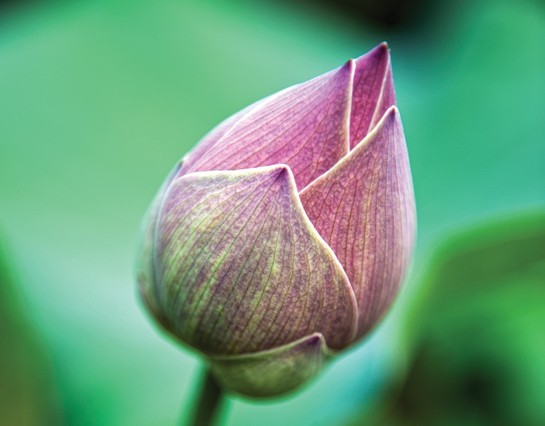 ---
Visit Us
---
---