We opened to the public one year ago and still have many projects in the pipeline. Here are a few:
Organic & Educational Garden Installation  (opened mid-2017)
We designed this garden to share our knowledge of organic gardening and growing food crops. It features several crop rotation beds, important starch plants, herbs, compost and we hope to have livestock in the future.
Mist House Construction (300 sq. m) (will open in 2018)
This will feature delicate plants such as orchids, ferns, and carnivorous species in a specially designed enclosed environment. By bringing these unique species together we will provide a chance for people to learn about the threats facing them in their natural homes while they enjoy the beautiful display.
Designed by our landscaper Khamphart Thongchan our Mist House is awaiting funding to start the construction. Help build the Pha Tad Ke of the future and sponsor a building. For more information on our sponsorship program click here.
Permaculture Demonstration Farm (will open 2018) Designed in collaboration with IDEP Foundation (Bali) construction of our Permaculture Farm will begin in early 2018. This area will be used to provide training for visitors and locals alike. We are partnering with a number of organisations to "train trainers" who will travel to other parts of Laos to share their permaculture knowledge.
Ex-situ conservation of rare endemic trees
We are working with local, regional and international partners to conserve the critically endangered Glyptostrobus pensilis (Water Pine/Chinese Swamp Cypress). Our current focus is on surveying and understanding these trees in Laos. Over the next few years we will do nursery trials and create a space for them to grow at PTK so everyone will be able to enjoy them.
We are also in the early stages of realising a project to conserve endangered Dipterocarp trees by maintaining a living collection of these special plants. Watch this space for further developments…
---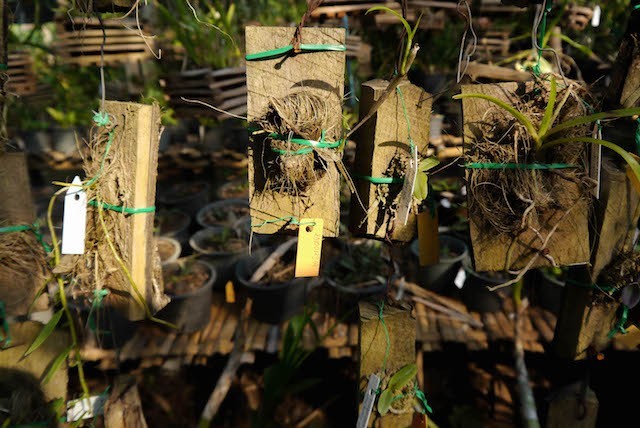 ---
Research & Education
---
---