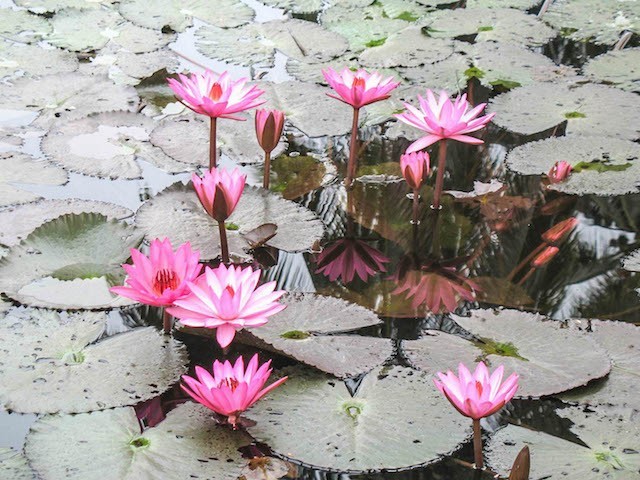 The Pha Tad Ke garden shows the Flora of Laos, a verdant oasis of gingers, orchids, ferns, bamboos, and palms clustered around the base of the stunning rocky Pha Tad Ke cliff looming over the Mekong River.
The centrepiece of Pha Tad Ke is a series of ethno-botanic gardens. Focusing on the relationship between Lao people and their plants, these gardens showcase plants used in medicine, handicraft, spiritual ceremonies as well as medicinal plants for elephants. The potential of this collection, much of which is yet unstudied, is immense. Although the traditional knowledge of the ethnic minorities about the plants in rural Laos is extensive, it is passed down orally, making it vulnerable to the pressures of development and very much in need of conservation and further in-depth study.
Garden Map
Garden Descriptions

Limestone Habitat (20,000 sq. m)
This area showcases local plants from the limestone mountains of Laos, such as cycads and tree ferns. Limestone karsts possess unique biodiversity and geology, and some plants and animals are unique to this kind of environment. Enjoy a trek around the base of the mountain (35 minutes) to our beautiful Pha Tad Ke cave.
Ethno-botanic Garden (3,000 sq. m)
Curated by Dr. Biba Vilayleck the ten themed garden plots demonstrate the rich plant life of Laos and its daily use. Medicinal plants for people and elephants, species used for creating textiles, poisonous plants and plants for the spirits is just some of what is waiting to be discovered here.
Ginger Garden (1,200 sq. m)
Developed in collaboration with ginger expert Dr. Jana Škorničkovà from Singapore Botanic Garden, this garden features over 100 different ginger species. Highlights include edible species, Luang Prabang natives and an ornamental display around the pond.
Arboretum (25,000 sq. m)
Containing over 200 species of tree found in the region, our arboretum provides a lovely setting for a stroll. Information on key trees, their local uses and natural habitat can be found on signs throughout this area of the garden.
Palm Garden (6,000 sq. m)
This garden features more than 30 species of palm, and there is a great diversity of frond shapes on show. We have also included the famous Rattan (Yes, it's a palm!) that can grow up to 200 metres long.
Bamboo Garden (4,000 sq. m)
Bamboo serves as food and material for a variety of purposes in Laos, including construction and handicrafts. A wide range of different types are used locally, and more than 30 of them are displayed here.
Mist House (300 sq. m) (will open in 2017)
Featuring delicate plants such as orchids, ferns, and carnivorous plants in a specially designed enclosed environment. By bringing these unique species together you can enjoy their beauty and learn about the threats facing them in their natural homes.
Orchid Nursery (500 sq. m)
We have opened one of our nurseries to you for a glimpse behind the scenes! The main collections shown are orchids (over 260 species) and ferns (over 150 species). Take the chance to learn a bit more about the orchids on display during our free orchid talk (10 min), held here.
Organic & Educational Garden (1,500 sq. m)
This garden shares our knowledge of organic gardening and growing food crops. It features several crop rotation beds, important starch plants, herbs, compost and livestock.
Permaculture Demonstration Farm (1,000 sq. m) (will open in 2017)
Biodiversity conservation is greatly threated by unsustainable farming methods such as slash and burn. We think Permaculture provides a sustainable way to help the 75% of the Lao population living on small-hold farms improve their livelihoods, while still taking into account their cultural sensibilities and incorporating them into sustainable and green agriculture. Workshops for Lao farmers and visiting tourists will be provided here.
---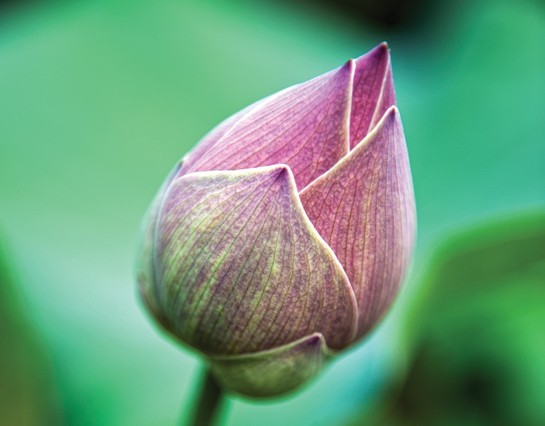 ---
Visit Us
---
---