Welcome to Pha Tad Ke the first botanical garden in Laos. We would love for you to join us and visit our beautiful gardens, enjoy our delicious café and discover local handicraft in our gift shop. Here is some helpful information to get you started on your way and we hope to see you all very soon !
No prior reservations are needed, just walk-in our reception and purchase your tickets directly.
For groups over ten people we advice to contact us in advance by phone or email.
Download our brochure here
Opening Hours
8 am-6 pm (Garden and Reception closed on Wednesday)
Getting Here
We are located 15 minutes, by boat, from Luang Prabang. To access the garden visitors can catch a boat from our downtown reception in Ban Wat That.
Accessibility
Most of the gardens are easy to access and walk on our gravel paths as well as the entrance to our cafe and reception. If you have trouble with stairs then we can organize a car to drive to the garden instead of taking our boat over the Mekong.
For more information on transport and price please contact our reception at: reception@pha-tad-ke.com.
Boat Times
The boat leaves every hour to the garden from our downtown reception, starting at 9:00am and returns to town ever hour until 5:30pm. The boat ride is included in your excursion ticket.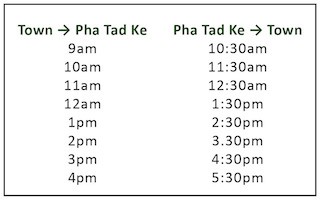 Admissions
Adult Excursion $25
Children under 12 Excursion $10
Lao $10 Lao Children under 12 free
Includes:
Orchid talk (11am and 3pm every day in the Public Nursery)
Bamboo handicraft workshop (10-11am and 2-3pm every day in the Baci Sala)
Herbal tea tasting (all day in the cafe)
One Hour Workshops $18 (per person)
Traditional Lao Bouquet Making
Forest Foods and Fruits
Gardening in the Tropics
Medicinal Plants
Full Day Tours
Pha Tad Ke Mountain Trek (minimum 2 / maximum 10 people) – $75 per person
Botanical Field Trip (minimum 2 / maximum 6 people) – $175 per person
Photography Workshop – $480 price for group of minimum 2 / maximum 6 people
For information on all our tours > Read more
Reservations and Ticketing
Please purchase your ticket at our downtown reception in Ban Wat That before boarding.
For special requests, group bookings, or reservations, please contact:
bookings@pha-tad-ke.com
Tel: 071–261 000 or 030–28 66 000
---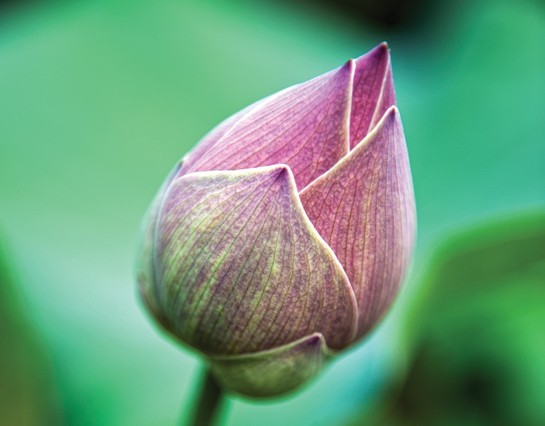 ---
Visit Us
---
---